EDIT MAIN
Guidance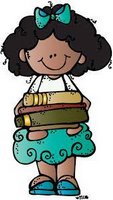 Greetings:
I am Quanda Atkins the School Counselor. I am here to help your child through the wonderful, and sometimes challenging, elementary school years.
Helping shape the future of our youth is a passion of mine. I enjoy talking and connecting with young people on a daily basis. I would like the students here to think of my office as a warm and friendly place, where they are always welcome. My office is also a safe haven - a place where they can get help if they feel confused or worried.
Here at F.S. Ervin Elementary we say "Welcome to Sucess". We have the best students in the state of Alabama. F.S. Ervin is a great school, but that doesn't mean that our students won't face challenges while they are here. I would like your children to know that they always have an ally, and that there is always an adult at the school who will be on their side.
Please feel free to call me, or stop in so that we can meet face to face. I am truly delighted to have the opportunity to serve you and our F.S. Ervin students!
Best regards,
Quanda Atkins
School Counselor
F.S. Ervin Elementary
334-963-4702
jehatkins@wilcox.k12.al.us