EDIT MAIN
About Us
Mission Statement
Our Mission at F.S. Ervin Elementary School is to provide a well-rounded program that will enable each child to function at his/her own level. The school will aid each child in realizing that he/she is a worthy member of society and must be able to take his/her place and become a useful productive citizen. Therefore, the home and community will put forth a concerted effort to provide each child with well-defined learning experiences that will lead to competencies needed in society.
---
Parent Needs Assessment Survey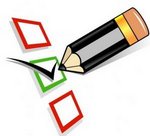 Parents! We need your input! Please go to the following link and complete this survey: https://www.surveymonkey.com/r/Pfse0085
---
Schoolwide Rules
1. Be prepared for class.
2. Respect each other.
3. Walk orderly and quietly in the hall.
4. Enter and exit the restrooms in an orderly manner.
5. Do what you are supposed to do.
6. Be where you are supposed to be.
---
Vision Statement
It is our vision that F. S. Ervin Elementary School will become a place where all children will be eager to learn. Teachers will enjoy collaboration and develop interesting learning experiences for all students which will facilitate learning. Students will learn skills and develop attitudes necessary to become productive citizens of the twenty-first century.